Hi folks,
Because we have several multi-insert rotating tools, we would like CGTech to use within the tool manager the algorithm used to revolve tools in the machine simulation / workpiece view.
This is particularly helpful to people using Coro-U drills, multiple insert roughers, etc... (Like us)
Here we use toolman.bat to allow people to deal with VERICUT tool libraries without the need of a verification license... because of this, those people don't know if their tools are wrong until the NC-programmer complain about a tool that was wrongly defined... we want to allow the tool library guys (Our libraries are not maintained by the NC-Programmers) to see the result without going to a full verification license.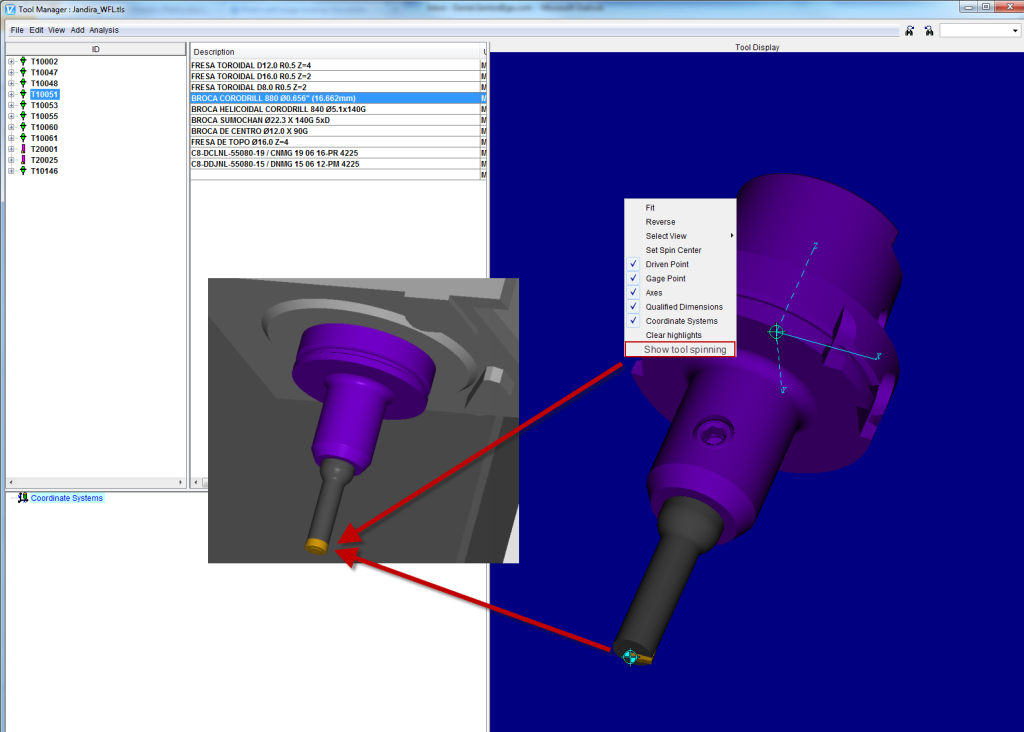 Since CGTEch already have the technology and code to do that within VERICUT verification, I think it's not a big deal for them to add this to the tool manager...  :wink:
What do you think?