Hi folks,
When we work with VMCs containing dozens of components it is necessary to scroll down the "Component visibility" sub-menu in order to reach the option "View Components", which is a much more convenient way to use when you want to change the visibility of several components at once. The way it is now, when we want to change the visibility of multiple components we have to scroll down this menu (Which is a little slow for the sake of accuracy - I'm Ok with that) and uncheck one by one, starting over the launch of this sub-menu for each item.
I'd like to see a change where the option "View components" is shown at the top of the list, this way we don't have to scroll down the menu (and wait to reach the bottom of the list) when dealing with VMCs containing several components. We would be able to open the menu in the very first option and thus select what we want to view/hide.
This one is also a small improvement in the software ergonomy.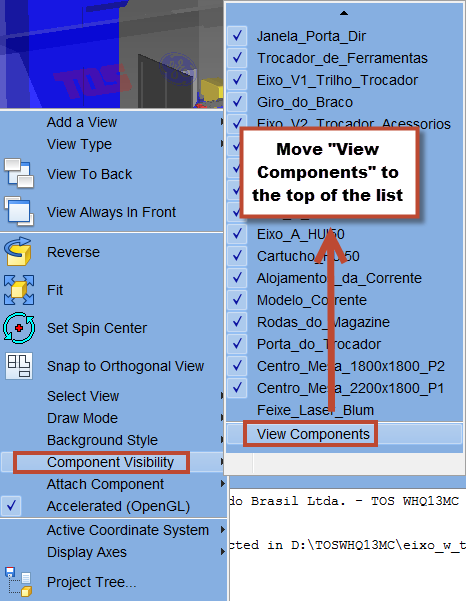 Last edited by Verifun (2014-04-08 17:37:47)